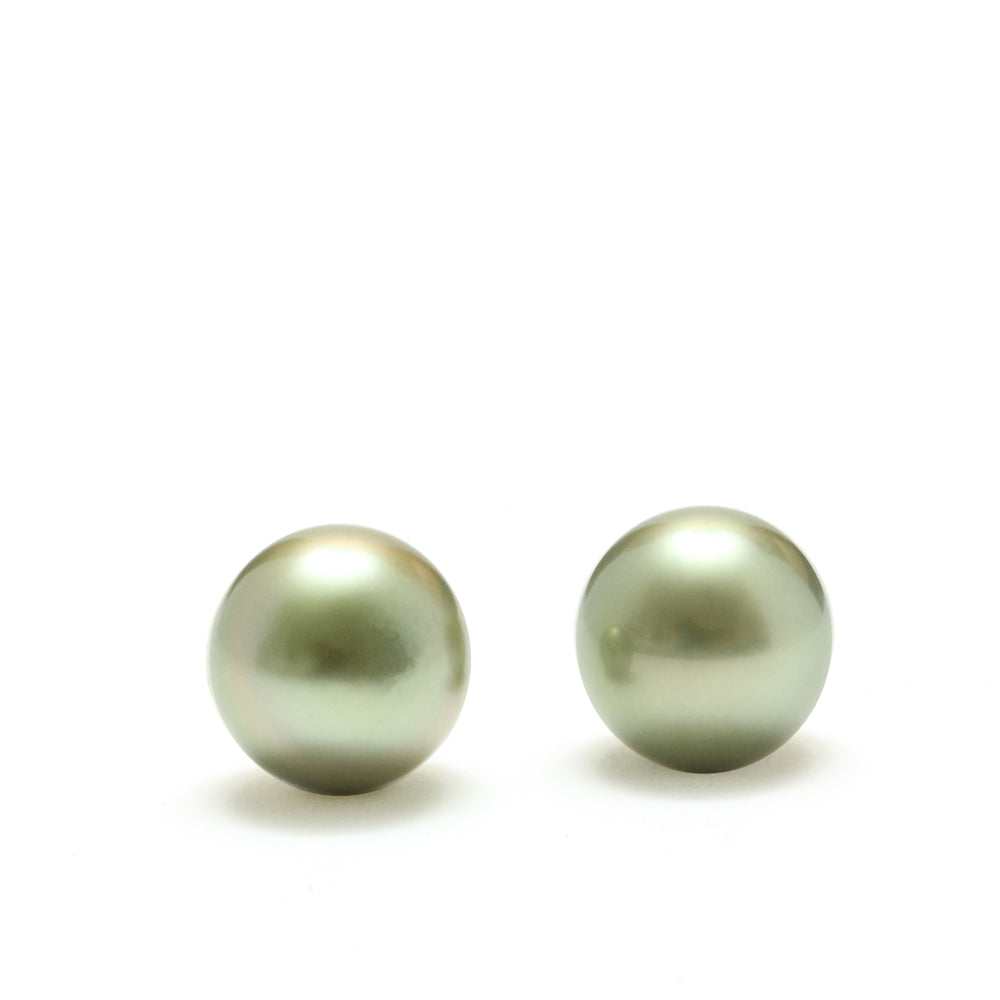 9MM round natural dark pistachio Tahitian pearl earrings set on 14 Karat white gold

For the holidays, we are releasing a limited collection of some of our favorite specialty colors of pearls. These pearls have been collected from various harvests over the years for their unique and vibrant color tone and bright luster. Each pair is drilled and set with or without a diamond accent.

These limited dark pistachio toned Tahitian pearls feature deep green hues with red and pink undertones.

Made: USA
Pearl Type: Tahitian
Treatment: Natural color and natural luster
Size: 9MM
Color: Dark Pistachio
Luster: High
Metal: 14K yellow gold or 14KW
Metal Finish: Polished
Surface: Very light
Shape: Round