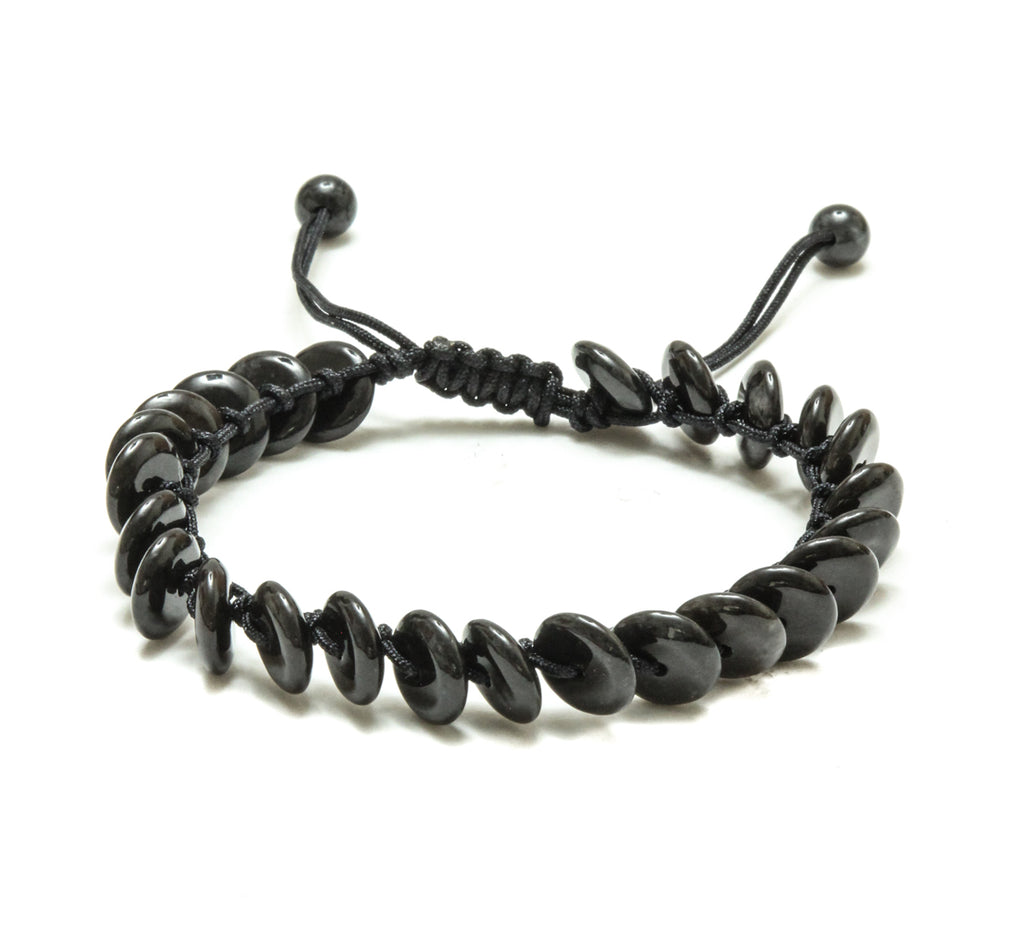 Adjustable 6.5"-10.5" charcoal jade coin bracelet  

Chinese lore says that black in the color of heaven due to it's neutral tone. Each coin has been specially cut for this bracelet! At 6.5"-10.5", this will fit most.
Chinese folklore says to wear the coins with the edges pointing towards you to point the prosperity towards you! 
Made: China  
Gem Type: Dyed Jade 

Jade Barrel size: 10mm 

Length: Adjustable 6.5"-10.5"