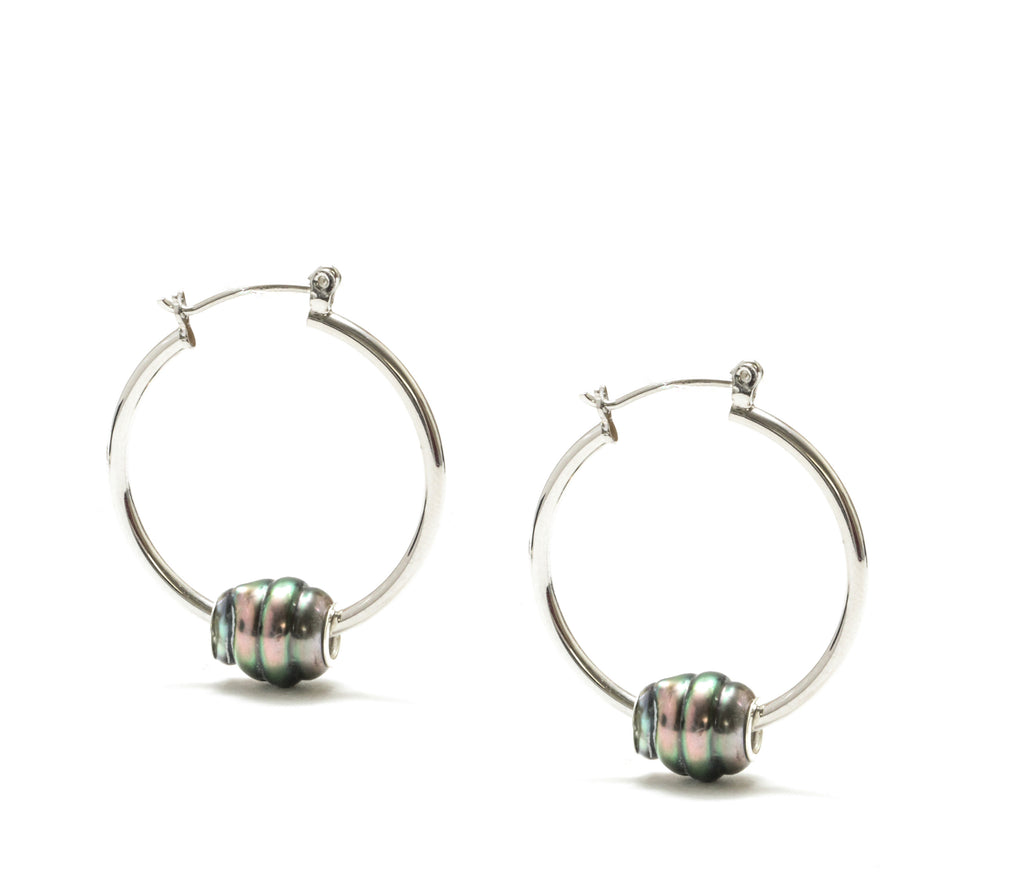 In Tahiti, "Poerava" often describes a beautiful pearl with bright colors.  These floating pearls are selected for their natural shape and circles which act as facets to bring out unique colors.
9MM Tahitian Pearl set on 1.2" Sterling Silver hoop earring
Made: USA
Pearl Type: Tahitian Pearl 
Size: 9-10MM
Pearl Origin: French Polynesia
Treatment: Natural color and natural luster
Luster: High
Metal: Sterling Silver
Metal Finish: Polished
Surface: Light blemishes
Shape: Semi- Baroque/ Circle Pearl 
Earring Length: 1.2"