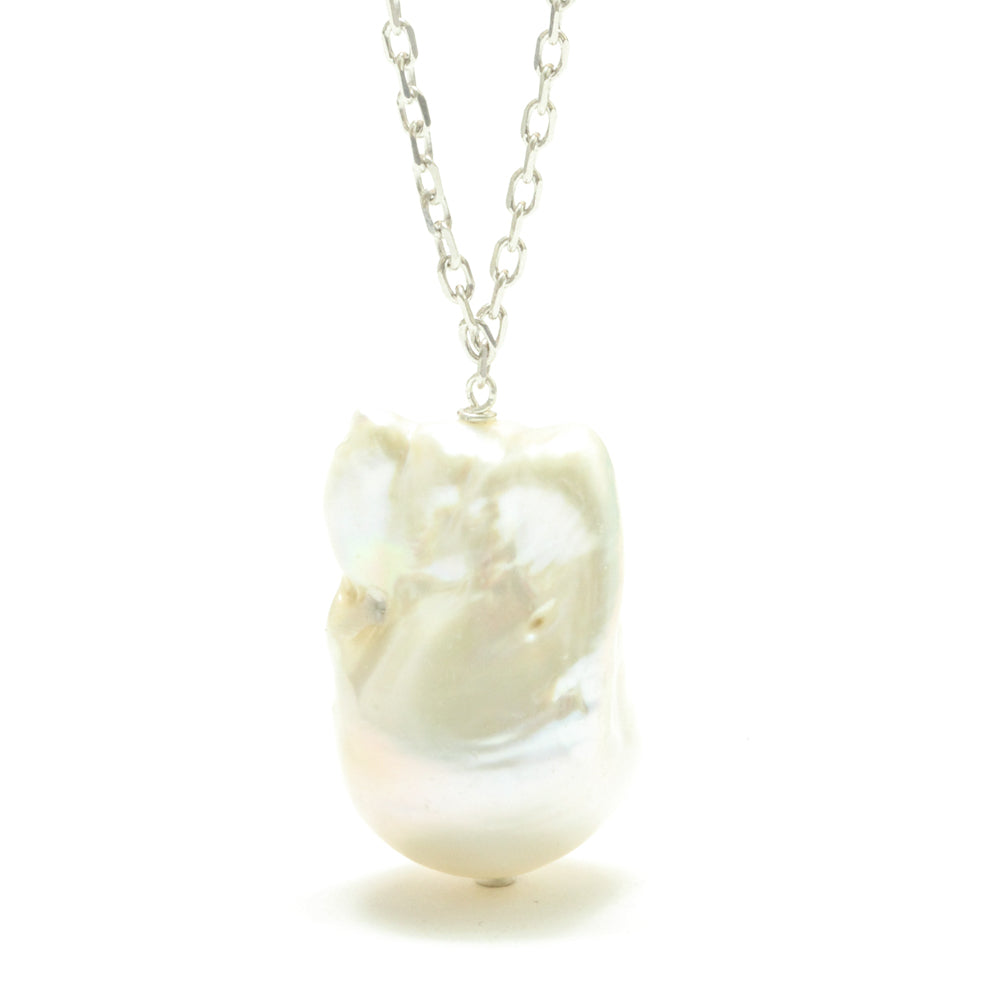 13-15MM Baroque Freshwater Pearl Pendant on a 28" diamond cut sterling silver chain
These baroque Frershwater pearls comes from a small collective of farmers who specialize in the production of these uniquely shaped pearls.  With metallic luster, free- form shapes and iridescent hues, each pearl is an individual!

Each pendant is individually selected and made as a one of a kind pendant. The baroque pearl showcases the exotic natural colors, unique shape and size. With a 28" clasped chain, this necklace is perfect to go over the head!

Made: USA

Pearl Type: Freshwater Pearl
Size: 13-15MM
Color: White
Luster: High
Metal: Sterling Silver
Metal Finish: Polished
Surface: Very light
Shape: Baroque
Clasp: Spring ring